1 event,
We will be closed for Juneteenth, Monday, 6/19/23
2 events,
Lisha's Golden Yoga every Tuesday 5:30-6:30 $10 suggested donation 15 and up Check Facebook page for cancelations
1 event,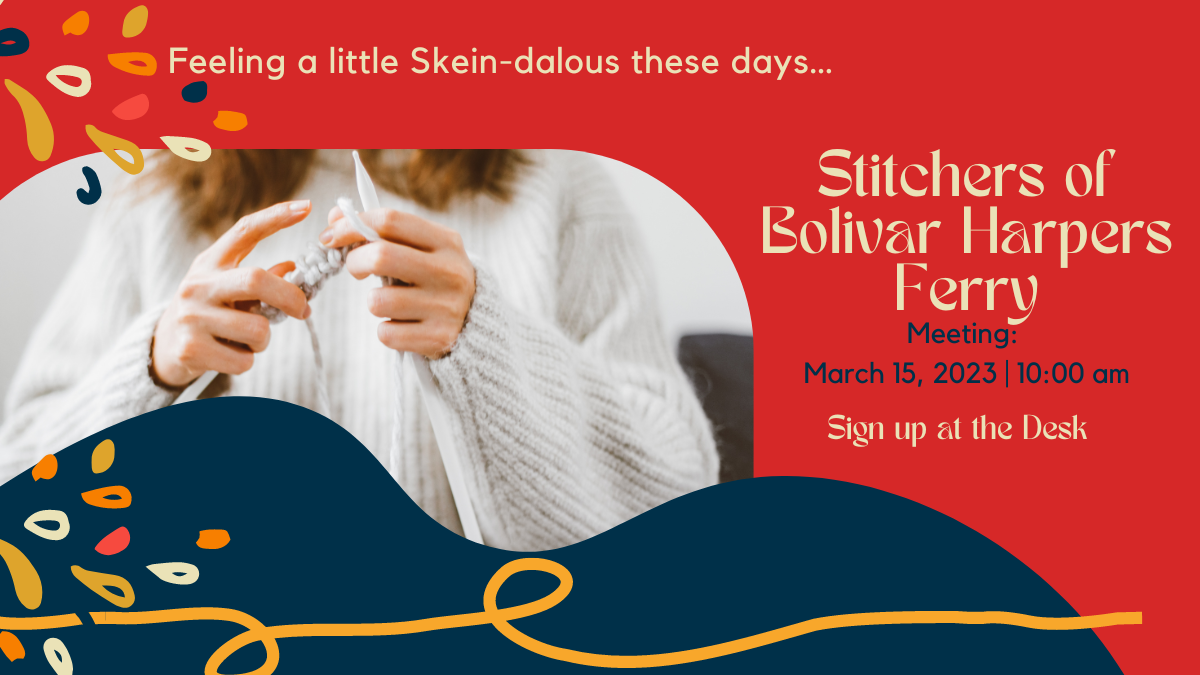 Meeting the first and third Wednesday @ 10:00 am Check Facebook for any cancelations
1 event,
Join us for a tale about Little Skink's Tail! Animals have amazing adaptations! Registration Required
1 event,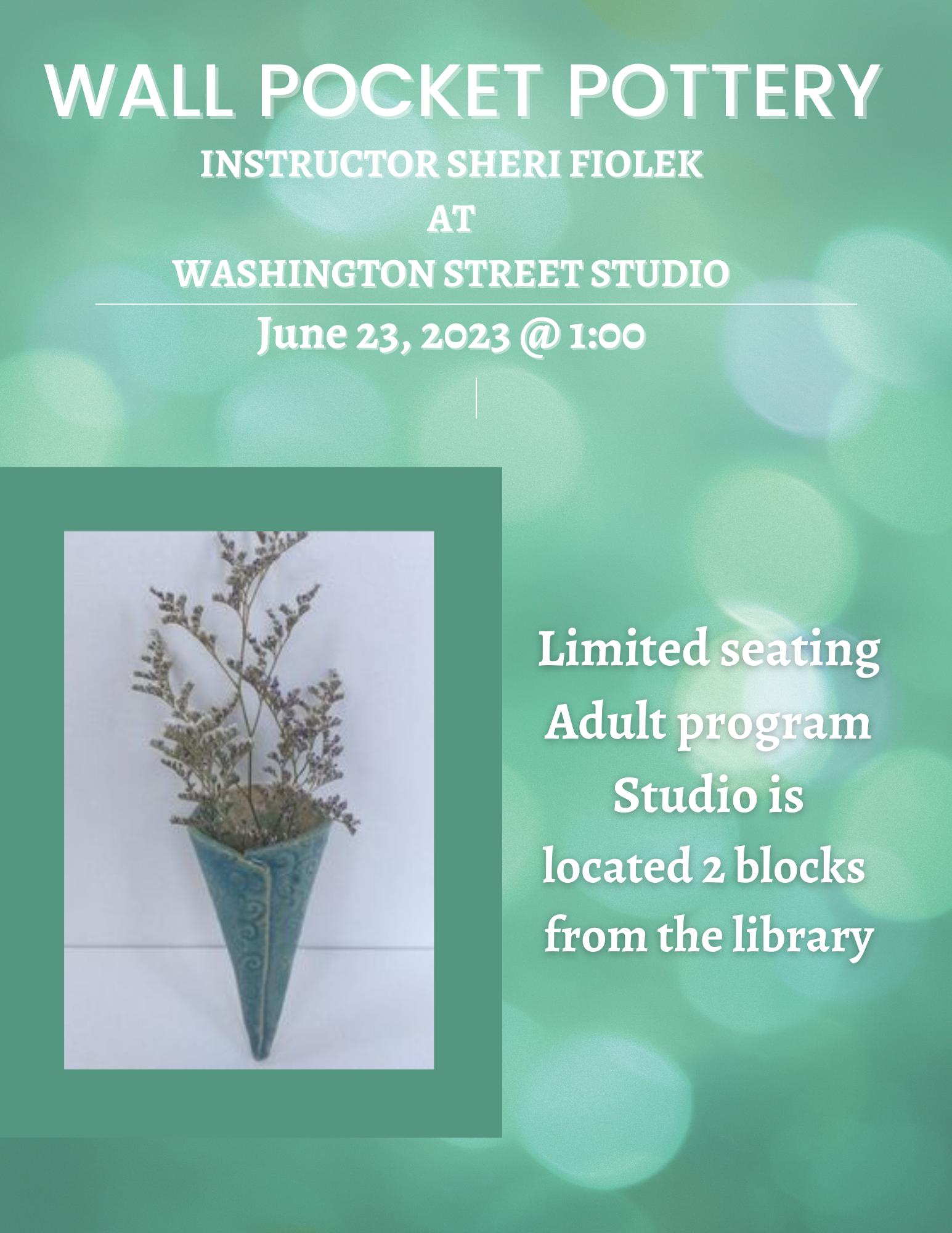 Wall Pocket Pottery  June 23, 2023 @ 1:00 PM Seating is limited and must be reserved. This program is free. Contact the library to sign up starting June 1, 2023 […]
1 event,
The Dungeoneers by John David Anderson! We'll discuss the book and play a one-shot D&D campaign. Space is limited, please pre-register.
1 event,
Lisha's Golden Yoga every Tuesday 5:30-6:30 $10 suggested donation 15 and up Check Facebook page for cancelations
1 event,
Goodnight stories, songs, and bubbles! Then cookies and milk! Registration NOT Required
2 events,
30 minutes yoga session including a story and science info. Bring a mat or towel and water. Registration Required
Goodnight stories, songs, and bubbles! Then cookies and milk! No Registration Required
2 events,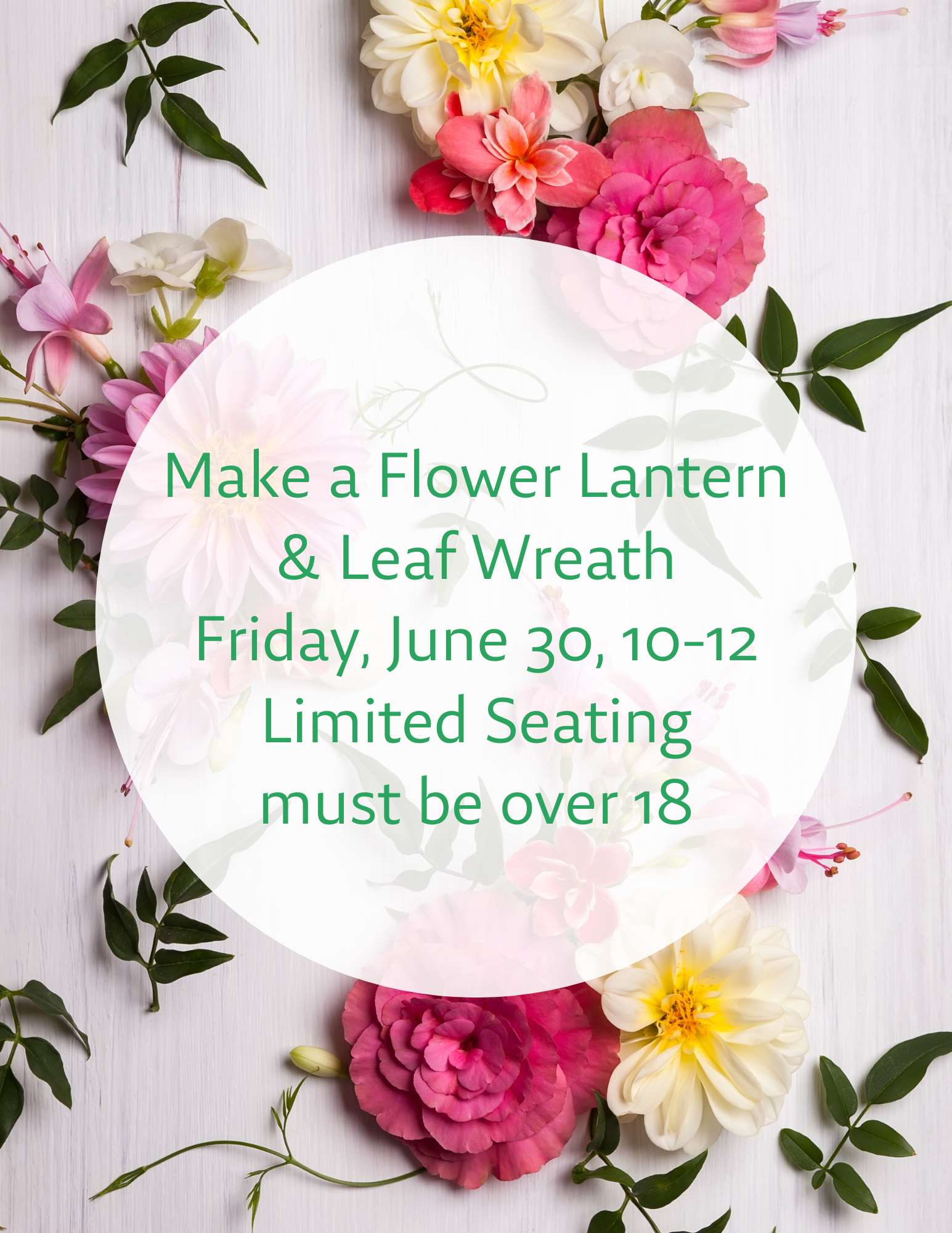 Flower Lantern, Friday June 30, 2023 @ 10:00 AM Let's make a flower lantern and a felt leaf wreath. This craft session is free. 10:00 AM - 12:00 PM All […]
This 45 minute Storytime features longer books and a corresponding craft. Registration Required